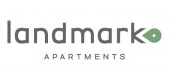 FAQ | Landmark Apartments In Murfreesboro on Rutherford
Who manages Landmark Apartments?
As of October 2020, Capstone Real Estate Investment, a nationally recognized and top-ranked student housing provider, took over management of this community. Known in the industry for demonstrating the highest levels of integrity and service, we are pleased to bring our team to Landmark Apartments.
Do I have to be a student to live at Landmark Apartments?
While some of our residents are students (we are in a convenient location near MTSU), we are open to all qualified renters.
Do I have to have a guarantor?
We screen all applicants and require a guarantor or additional security deposit on all leases. The security deposit varies by floor plan. You can ask a leasing specialist for details by calling our office today!
When is rent due and how do I pay it?
Rent is due on the first of every month and can be paid in the office with a check or money order. If you prefer to pay with a credit or debit card, you can set up one-time or recurring payments through our Resident Portal.
How long are leases?
We offer a variety of lease terms. Contact the office for more info and apartment availability.
What is an individual lease?
When you sign an individual lease, you are only responsible for your rent; in other words, you have no liability for the rent of the other apartment residents. If your roommate transfers or graduates, you have no responsibility for their financial obligations. This is a significant advantage over the joint and several leases (where each resident is liable for the rent of all residents in the unit) which are often used at rental houses and other apartment properties in the area.
Are the apartments furnished?
Fully furnished apartments are available.
Are utilities included in the rent?
We are an all-inclusive apartment community. High-speed internet and cable are included in the rent.
Is Renter's Insurance Required?
Yes, our community requires each resident to carry an active tenant liability policy for damage to the landlord's property during the term of their lease. We require a minimum of $100,000 in general liability coverage. We also recommend residents purchase content coverage (also known as personal property insurance) to cover your personal belongings.
Are Landmark Apartments pet-friendly?
Landmark Apartments are pet-friendly! We recognize the important role pets play in our residents' lives and welcome pets! Contact the leasing office for more info.